Achieving the 2030 SDGs is part of Webit's Founders Games mission. The founders we endorse and support are our way of showing that creating successful and scalable businesses can harmonically entwine with building sustainable and resilient ventures alongside.
ClimateTech has been one of the strongly represented industry verticals in the FG winter edition. One of the companies that made it to the finals in Davos with their solution is CH4 Global
Founded in 2018 by Steve Meller, the US based ClimateTech company is focusing on impacting climate change by harnessing the power of the Asparagopsis seaweed. They are validating a patent-pending process for growing the unique seaweed species and processing it for the production of viable commercial products to reduce methane from cows.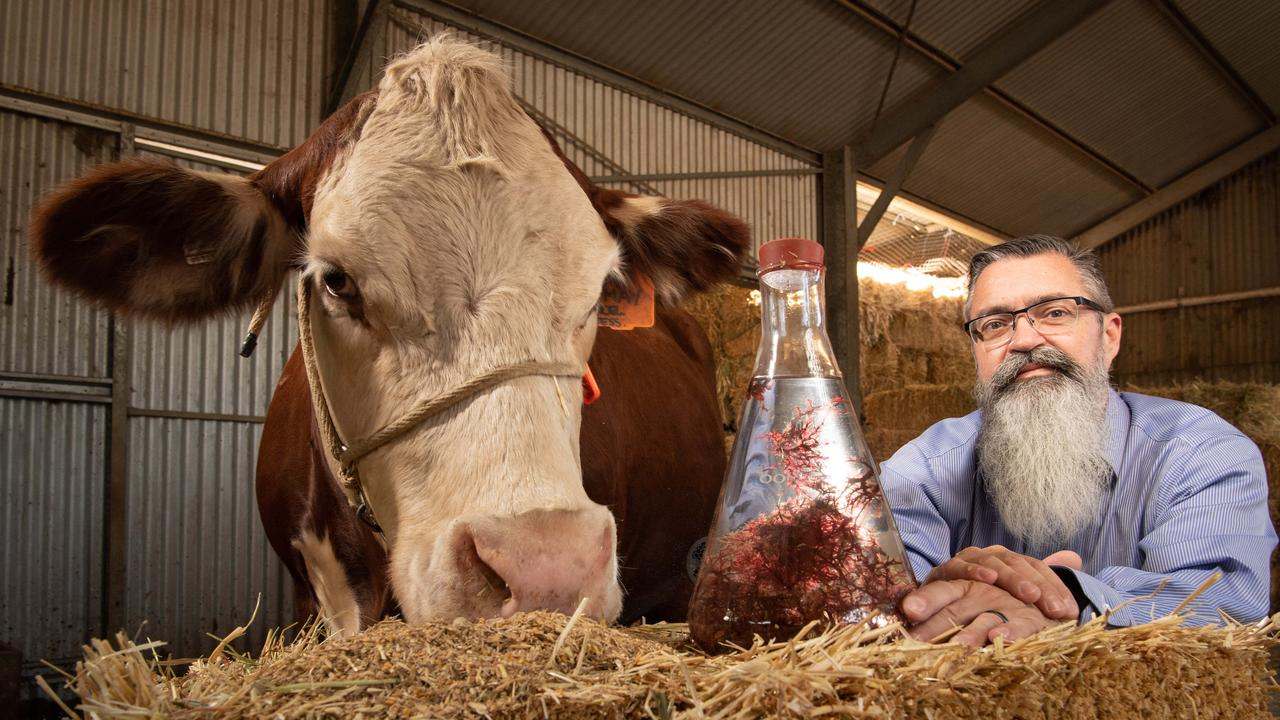 Steve Meller, CH4 Global
Globally, the 1.5 billion cows on the planet are the single largest source of methane emissions. Methane has over 80 times the warming power of CO2 over 20 years. There are currently no commercial approaches that mitigate significant amounts of ruminant enteric methane in any region of the world.
Ch4 Global is leading the creation of a new category that can reduce ruminant methane of up to 90% which is a major goal of corporations and governments and also increase productivity - a major goal of end users, farmers. Their approach is disruptive but builds on existing knowledge and available technology. With their product, farmers are able to radically reduce their greenhouse emissions in support of the SDGs 2030 and at the same time, to increase their productivity results in terms of protein gained in the form of milk and/or beef.
The team leverages 10+ years of science validating a unique seaweed species, Asparagopsis, that they grow in land and ocean-based, IP-protected aquaculture systems designed to focus on performance – 80-95% removal of methane; safety and positive value to the farmer. CH4 Global is headquartered in Henderson, NV, with subsidiaries in Australia and New Zealand and by 2024/5 will be operating on all 6 habitable continents.
The company already has their first commercial customer, CirPro, for supply of product for up to 10,000 cattle annually. They have filed key patents on the process and are currently in discussions with several large global multinationals in the value chain and several countries with cattle supply numbers likely to exceed 10 million.
Since January 2023, when CH4 Global took part in the Founders Games in Davos, they have been honored as a CleanTech 100 2023 company. This is an annually refreshed list of the top 100 private innovation companies in clean technology. The 100 list is created from over 11,000 nominations with proprietary Cleantech Group research and input from an expert panel.
They have also continued to progress their impact business strategy - announcing a partnership with Ravensworth Agriculture, a top 25 feedlot in Australia, to supply them with their proprietary methane reducing formulation for beef feedlot cattle. This is a gateway to validating their production capability for large customers, with a goal of supplying up to 40,000 head of cattle. CH4 Global's production will take place at their first EcoPark™ commercial facility. This relationship will enable CH4 Global to identify and exploit opportunities for operational and cost efficiencies, the benefits of which it can pass on to its customers and prepare for the next stage of the global growth plans.
Thankful to the investors jury taking part in the evaluation of CH4 Global: Marie-Helene Ametsreiter from Speedinvest, Dr. Michael Hoeck from Earlybird, Arne Morteani from Kiko Ventures, Kurt Kaltenegger from ABB Technology Ventures, Thomas Bigagli from Plug & Play, Milena Nikolova from Aera Ventures and Florian Erber from Ananda Impact Ventures, Sarah Chen- Spellings from Beyond the Billion, Anthony Scaramucci from Skybridge, Adam Niewinski from OTB Ventures, Nimrod Gerber from Vital Capital, Ajay Ramachandran from Webit Capital Partners, Omar Al Yawer from Ruya Partners, Alexander Galitsky from Almaz Capital Partners, David Gorodyansky from Impact Future, Rafael Martin from GoHub Ventures, Tomas Guida from All Iron Ventures