With innovations popping up from deep tech and hard science areas to the food on our plates, the variety of solutions to the most pressing challenges in today's world is constantly growing.
Food and agriculture take a special place in the 17 industry verticals of the Founders Games aligning with the 17 Sustainable Development Goals (SDGs) of the UN 2030 Agenda for Sustainable Development. From ending poverty and hunger to responding to climate change and sustaining our natural resources, food and agriculture lie at the heart of the 2030 Agenda.
Continuing with is part #3 of our recognition shout out series to the achievements of the Founders Games finalists, below you can find out more about how Alver World is spreading its roots wider in disrupting sustainable plant based solutions. Selected as one of the winners in our FG Summer Edition by an all star jury and having passed the selection bar of Earlybird, World Fund, Molten Ventures, HCVC, Aera VC, Icos Capital & Impact Shakers, they are continuing their star trail in the food innovations skyscape.
Alver World leading the way of plant-based innovations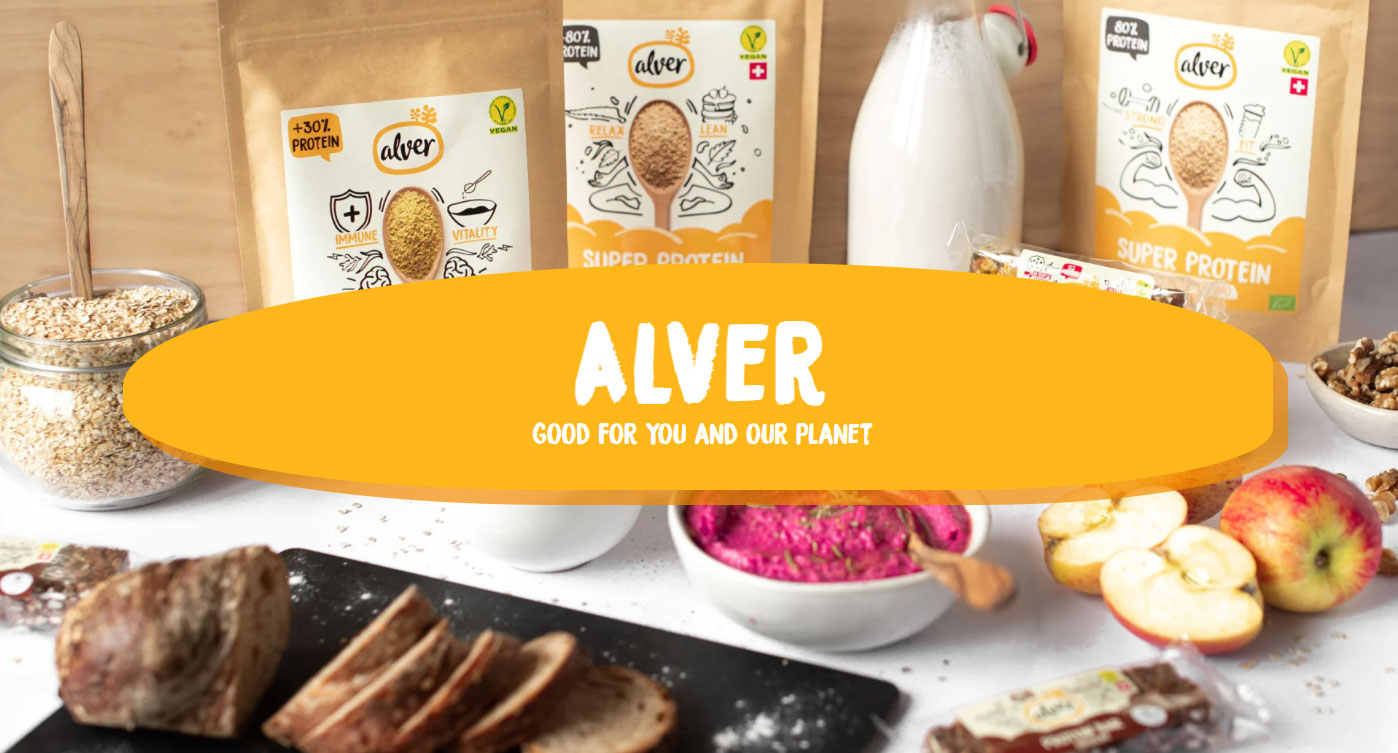 Microorganisms are the next frontier of alternative protein and seaweed is one of the biggest crowd-pullers of the plant-based industry right now. Alver® is leading the way of plant-based innovations with their Golden, Diamond and Ruby Chlorella microalgae which is naturally neutral in taste and color. This advantage is making it easy to be incorporated into everyday foods.
Alver has cracked the barrier of using microalgae in regular foods and developed a range of High Protein Vegan Superfoods including pasta, granola, bars, soups and protein powders which are sold throughout Europe.
Chlorella has an exceptionally low environmental impact in terms of manufacturing. In addition to developing a meat substitute product, sustainability is also not an empty word for the Alver team: the supply is done locally as much as possible, teleworking is widely promoted in the female-lead team allowing reconciliation of private and professional life and traveling is minimized.
They have successfully got a recent 600'000 CHF investment with a $30M valuation. Sales have more than doubled each year confirming an existing need in the market.
The team has achieved Patent submission for Methylcellulose replacement technology: EP222080302.4 - Methods of preparation of a food or a feed product or ingredient from non-refined microalgae & uses thereof.
In December they finalize licensing agreement in India and an investment project which shall wide open them the doors to India & Southeast Asia market reach with an impressive output for production. Volume output and logistical reach shall place the grounds in accessing Africa region in future too. They have also been awarded with a second grant in the Swiss Confederation program Swissnex India to strengthen their presence and activities in India.
Following this best practice they submitted for identical projects to start their activities in the US market too starting from New York Side of the Coast. A new online sales platform has been established to further support and expand our sales activities in Baltic markets.
Alver makes strong advances in MTC replacement trials with positive results. They have started collecting commitment letters to plan their sales & deliveries for 2023-2026.
The foodtech company is a finalist in the international V-label awards 2022 celebrating plant-based innovations worldwide. It has received recognition in the "Special Impact Award for Sustainability" category. V-Label is аn internationally recognized brand which is present in 50 countries with more than 50,000 products certified as vegetarian or vegan.
Alver has also received a Sustainable Innovation Prize from the Canton Fribourg in Switzerland.
Watch Alver Pitch from Webit Global Impact Week 2022
Want to join these success stories? Applications for the Summer Season of the Founders Games are now open. Nominate a company or apply now for the June 2023 edition.